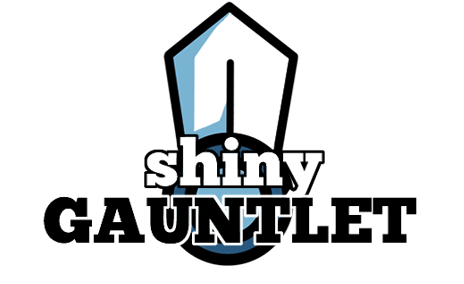 Shiny Gauntlet
Comments
Log in with itch.io to leave a comment.
is there a version for mac?
You have discord or something?
Hi!
Yes I do.
It's pretty small and chill.
I mostly use it to post updates on my latest projects.
Feel free to join here: https://discord.gg/mr3yfuDeZE
This game is using copyrighted music.
Feel free to shoot me an email (ghenry@spritewrench.com) with the details of your claim/concern.
More than happy to discuss and address this.
Hey there, i want to starting the advanture mode, but they stuck after loading map.

what can i do :)

Hey!
Thanks for reaching out.

Is this problem still happening?
Yes. The screen just goes black after you choose a character, and items. The game loads the map, and then nothing.
Very Odd.
I'll take a look into it and see if I can pinpoint the issue!
Thanks. Let me know if you need something tested, or details of my machine, etc.
I remember the alpha game, I wasn't able to play it because I didn't knew how to remap WASD keys to play (I'm left handed and on an French keyboard).
Is it still the case?
Hey. Glad you remember the game. You can remap keys now. Feel free to give the demo a try and see if it works for you! Currently working on the steam release atm.
I like the game but it was so slow and laggy that at times it felt barely playable but when it would work right i did enjoy the game.
Glad to hear you liked it!
Sorry to hear you had problems!

If possible kindly fill out the form here so I can pin point the issue.